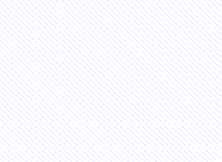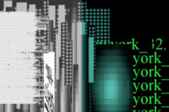 LA | NY A Special Edition of The East Village








Sharon Mesmer

---

LONELY TYLENOL

It always falls most heavily on the person least able
to deal with it falling heavily on.
In fact, it falls cats and dogs.
Like the night you walked toward me on Eighth Street out of fog
and said you were getting married.
Life could be so pleasant, I decided as we parted,
if each of us fucked according to our abilities.
Two weeks later I discovered Nature loses interest after sixty-five
gingersnaps up your ass, and then your uterus falls,
followed by the broken bottleneck,
to the linoleum floor.
After they put me back together I had scars on my tongue and my pants
were unbuttoned, and I was nostalgic for something as simple as your
final rejection on the bench in the square fashioned to resemble
old Andalusia in summer.
Remember me at midnight screaming at you from the prairie?
Because of you I got a bluejay tatoo.  It got infected.  Twice.
I know I told you you had a beautiful cock,
but that was because I was drunk,
and we were fucking on the floor of an empty office
diamond-high above Manhattan.
Above us loomed platters of untouched seafood, and you said,
"I'm gonna make you scream."
Nipples did not stand at attention.  No one spurted to kingdom come.
Rather, in the fine cracklings of plaster that fell from the couvade,
you spread my thighs with your knees and whispered,
"The elephant is in the diamond, and the diamond is in the lotus."
It was your winsome view of the universe.
But I was neither famous nor popular, neither pretty nor influential.
All I could promise was to acquiese,
like Boris Yeltsin in the Lincoln bedroom.
I had been waiting for you for so long, waiting in the car,
waiting to lick & kiss & love you,
but when you're alone like that in your car the car itself
can make you feel that way.
If women bought cars for sex, like they want to,
men might start cooperating.
Anyway, my breasts were resting in your hands like small dogs,
and my irrational desires pinnacled globally,
from the loftiest spreading tree to the humblest agnes cactus.
I was like the giver of life in the temple of the four seasons,
a nocturnal lagoon oozing voluptuous nectars from every diameter.
You were like a team of puppet lovers and midgets, safe houses and teacups,
all rolled into one.
Bugs and fluids were gathering, forming a Calgon bath in negative space.
Then came the fisting, the clubbing, and the flaying.
Finally, the mute twirling and the sputtering.
"Corn?" you said, "when did I eat corn?"
What my circumstances were you knew, you to whom the gods had given
ample appetites.
I had a humbler station in life; I still had a lot to earn.
"If you're lucky," you said, "your solitary fantasies  might one day
transform one million realities."
"Anything heretofore neglected," I said
looking out at a blurry view of Jersey,
"only needs that mad housewife edge."
You called me your cross Dolores; you were my youthless Andalusian.
I knew someday we'd be in Paris for the lighting of the lamps.
But after that night, no more. Nothing more.
Only long days on a mossy stained mattress with a bee sting lingering,
and red shoes tumbling through space in a dream.
I dread seeing you again, on the avenue.
Every blurry view of Jersey reminds me of you.
Is this what it means to walk naked through the world?

---
Sharon Mesmer Index