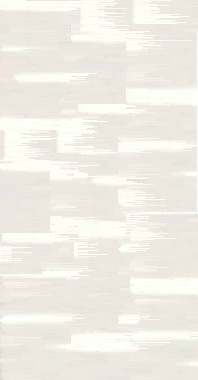 The East Village








Contributors' Info

---


Miekal And and Maria Damon have been "interwriting" a variety of texts. And's 
mesostics for dick higgins appears in The East Village, Volume Five.

David Baratier edits Pavement Saw Press.

Michael Basinski teaches at the State University of New York, Buffalo.

Maria Damon is the author of The Dark End of the Street and teaches at
the University of Minnesota. Her essay on Hannah Weiner can be accessed at
The East Village, Volume Eight.

Among Ray DiPalma's new collections are Letters from Littoral Books 
and Red House from Fauxpress.com/e. 

Mark DuCharme's books include Near To from Poetry New York and Desire Series 
from Dead Metaphor. Poetry and essays appear in Facture, The Germ, ixnay and
Kenning.  He co-curates the Left Hand Reading Series in Boulder.

Two poems by Joe Elliot are included in LA | NY. Elliot co-edits Situations 
Press and lives in Manhattan.

Carrie Etter is a doctoral candidate at UC Irvine. Potes & Poets brought out her  
Subterfuge for the Unrequitable in 1998. She has poems in The Alterran Poetry 
Assemblage, Arshile, Nedge, non, and The East Village, Volume Two.

Recently, Peter Ganick is devoting more time to his painting. Ice is his newest 
poetry collection, released by Fauxpress.com/e.

Poetry and graphics from Gerry Gilbert appear in The East Village, Volume Four, 
Poetries of Canada.

Gabe Gudding teaches a course on humorous poetry, at Cornell.

Poet-in-residence at California State University, Sacramento, Joshua McKinney 
has published in Colorado Review, Denver Quarterly, First Intensity, and Volt.
His book Saunter was released by Primitive Publications in 1998.

A frequent contributor to Arshile, Gwyn McVay lives in Washington, DC.  

Other poetry by Laurie Prices appears in The East Village, Volume  Eight 
and Nine.

Francis Raven is an undergraduate at Evergreen State College.

Additional work by Harold Rhenisch is featured in Poetries of Canada.

Christopher Reiner is the author of Ogling Anchor from Avec, and
A Coward's Libretto from Texture Press. Pieces here are "engagements" 
with Baudelaire's Paris Spleen.

Work by Larry Sawyer has been published most recently in Nexus, Cokefish,
Exquisite Corpse, and ReadMe. He has work forthcoming in Mesechabe, 
Aught, and Jack. He edits milk magazine [http://milkmag.org/index.htm].

Tony Towle's collected poems, The History of the Invitation, is forthcoming from
Hanging Loose Press.  Another book is in the works from Faux Press, in addition 
to an online collection of Towle's Two Collaborations with Frank O'Hara. 

---
Voume Ten Index